Our approach to recruitment is based on a belief in the value of people and a commitment to building strong partnerships with our clients. This case study shows you exactly how we went about finding our client two exceptional hires who are still in post today The world of recruitment is often short-sighted, focused more on sales targets than the engagement and retention of new hires. CIPD have shown just how much a poor recruitment process can affect your business. In a recent survey, they found that one third (33 per cent) of candidates would be less likely to use a brand's products or services after a poor recruitment experience, while 38 per cent of candidates said they would share a poor experience with their friends and families. Our approach to talent management is tied to our values, which are based on a belief in the value of people and a commitment to building strong partnerships that contribute to our clients long-term success. We were brought in by a growing North East-based company to help expand their team. This case study on the recruitment and selection process outlines how we found our client two exceptional hires who are still in post today.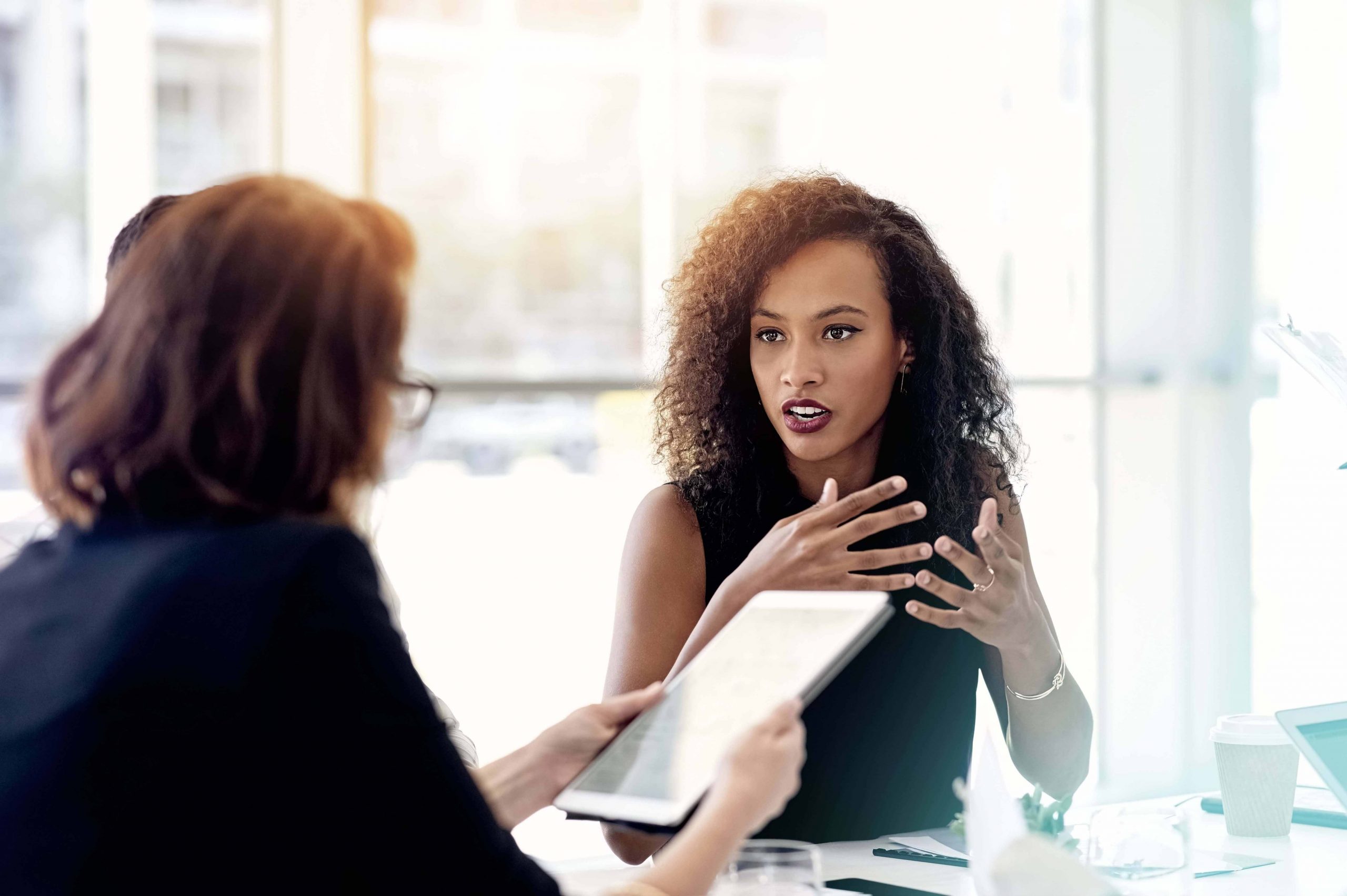 The Brief
Our client was growing quickly and had reached a tipping point in the size of their team. They were looking to appoint a Finance & Office Manager to manage budgets and co-ordinate the office administration. Our client had experienced issues in the past with finding a sufficient number of appropriate applicants and wanted their new team member to do more than meet the person specification. They were looking for someone who fit the culture of the organisation as well. We were trusted to find them their perfect hire and make it a smooth process for what was an extremely busy management team.
The Solution
Gaining an understanding… Our first step was to set out a clear recruitment timeline with our client to ensure the process was well scoped and ran smoothly. So, before anything else, we talked. We sat down with the management team to gain a thorough understanding of their values and future plans. This first step was vital for ensuring our process met their needs and reflected their company's brand. Shortlisting… From here, we created all the necessary paperwork – including job adverts, a job description, person specification, terms and conditions of employment and a detailed candidate pack. Our candidate packs always go beyond what can simply be found on the website, meaning applicants have a real understanding of the business, its values and the role they're applying for. After posting the role to multiple leading online job boards and promoting the adverts via social media, we screened all applications to save our client from being bombarded with CVs that didn't meet the essential criteria for the post. As the named contact for applications, we handled all recruitment administration, meaning every application was acknowledged, and candidate packs were issued on the day of contact with the applicant. With a shortlist of candidates compiled, we arranged interviews and informed all unsuccessful applicants. Interviews, references and onboarding… This is the point at which most recruitment agencies say goodbye. However, we stayed with our client throughout the interview and onboarding process. We attended the interviews as a panel member. We offered advice, an impartial viewpoint and brought our expertise in employment law to the table, advising on what can and cannot be said in interviews. At the end of the interview process, the perfect candidate had been found. We took over again from here, taking up references and handling the salary negotiations, removing the burden of what can often be an awkward conversation for employers to have with their new hire. All that was left to do now was welcome the new colleague to the team!  And we even helped with that too – welcome emails, ensuring all questions were responded to and assisting our client with developing a thorough onboarding process.
The Result
In short, the end-result was one happy client and a happy new member of staff. Shortly after the success of our first recruitment, our client asked us back to work with them on a second key appointment. With what we had learned previously, it didn't take us long to set the process in motion and find another great candidate to join their team. For us, employee retention is always the priority and is at the front of our mind right from the beginning of the process. We're thrilled to say that both employees are still in post today. For more details on our recruitment services, click here, or get in touch with one of the team.